As the horrors of 2021 headed out of view, I found myself in a tranquil and calm little abode. A flight issue from Winair granted me a full night in Guadeloupe and longer than that in the split island of Sint Maarten. This meant backpacking Barbuda was not possible (I now had no time) but Antigua certainly was, although my time here was cut short. I chose the calmness and charm of the pink and blue decorated Ellen Bay Cottages, down by the harbour and Stingray City in northern Antigua.
In Antigua, (for a day, and then back two days later!) I managed to visit English Harbour, Devil's Bridge, Long Beach, Stingray City and the Vivian Richards Cricket Stadium as well as passing through Saint John's, the capital city. Incidentally, I don't write Antigua and Barbuda as I never visited Barbuda and it's fake loyal to whackpack both. I was in Antigua, ONLY. Sadly, countrywise I have to put that in. But it was still something special.
I based myself at Ellen Bay Cottages, which was ironically around the corner from Belfast Bay! This is a superb little abode and here are some reasons why I recommend it.
1.Amazing Views
When I arrived, I was surprised at how close Ellen Bay Cottages are to nature and in particular, the very tranquil coastline. To the right is Belfast Bay, in front of course a gateway to the Caribbean and to the left is Stingray Harbour. I sipped a cold local beer (Wadadli) and admired the views, and took a walk down to the seafront.
2.Quick Walk to Stingray City
I headed down to the harbour with Nyeisha my host and guide. On round, is Stingray City which has a harbour popular for local boats. There are many adventuruous activities available of course including deep sea diving, snorkelling and just cruises. Even with COVID happening, you can organise all of this quite easily.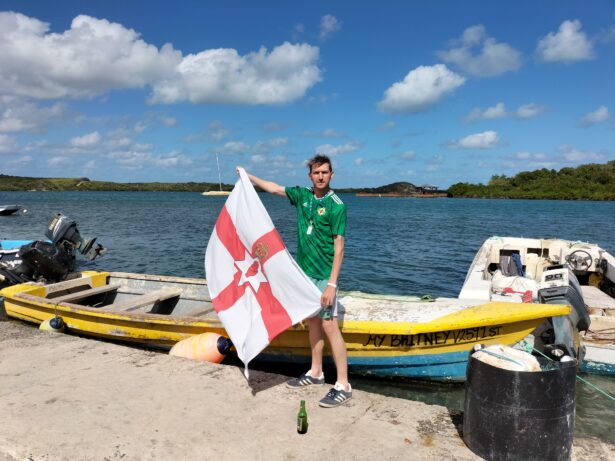 3.Cosy, colourful Rooms
I was in room 1 on the ground floor. The colour of the building is pink and blue. I was in room 1.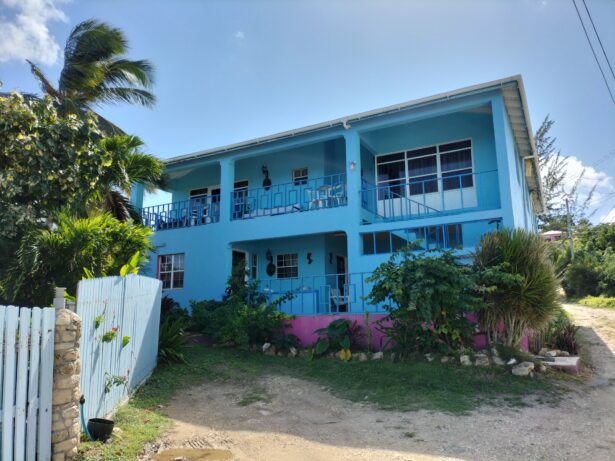 4.Friendly Welcome
I was welcomed by Nyeisha who was my host and guide and made me feel at home. I also wrote online to Bernadette, the managing director and she helped organise my trip! From Ellen Bay Cottages, you have all the contacts you need to prepare your tour and make you feel at home.
5.Leafy Gardens and Nature
Chill out reading a book or sunbathing in the leafy gardens here. There are also plants and fruit including coconuts and sugar apples.
6.Easy to organise tours
The owner of Ellen Bay Cottages helped organise my airport transfer and in turn my island tour. Here are a few of the great spots in Antigua that I visited!!
Devil's Bridge
The Viv Richards Cricket Stadium
English Harbour
Long Beach
Willikies
Here are the details for booking a room at the Ellen Bay Cottages Antigua:
Ellen Bay Cottages Website
Ellen Bay Cottages on Facebook
Seatons Village, St. Phillips, Antigua & Barbuda
Here are some videos I made during my stay at the Ellen Bay Cottages Antigua:

Join 15,017 Monthly Readers! If you enjoyed this article and LOVE travel and SAVING money, get e-mail updates from Don't Stop Living – a lifestyle of travel! (It's Free) 😉 Jonny