Strength training and exercises will give you a butt lift that will make your backside look more attractive. However, many people who want a more immediate and dramatic result, often go for plastic surgery, injectable treatments, and other solutions. The Brazilian Butt Lift or BBL has become very popular in recent years. It is a fast growing plastic surgery process.
Brazilian Butt Lift – What Is a Brazilian Butt Lift?
BBL or the Brazilian Butt Lift is a cosmetic procedure where the fat from other parts of the body is transferred to the buttocks to make it appear more attractive. It improves both the shape and size of the area, and that too without a procedure like breast implants where the implants are placed below the chest muscle or the breast tissue.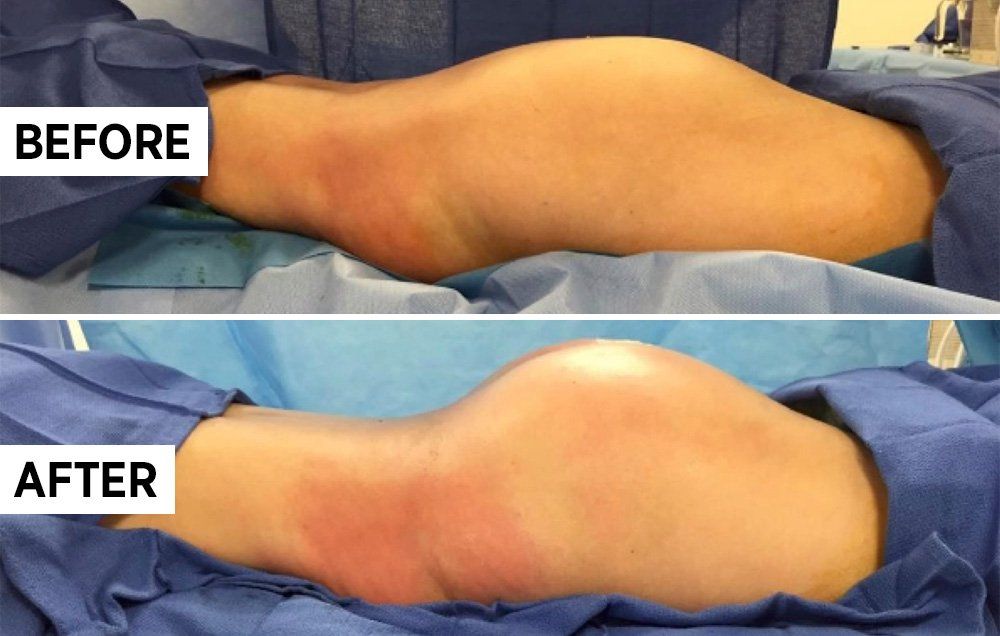 In BBL, the extra fat from various parts of the body, like the lower back, thigh, abdomen, or the hips will be removed, and a part of this will then be injected strategically behind the buttocks. Not just the butt area, skilled plastic surgeons are able to improve proportions of your full lower body when this surgery is carried out.
As an added advantage, you will also lose fat from the various problem areas of your body as this fat will extracted and placed where you need it.
Two procedures are done for the Brazilian Butt Lift –
Liposuction – The extra fat will first be removed through liposuction. Cannula, which is a thin tube, will be inserted by the surgeon to extract the excess fat.
Augmentation – The fat that has been extracted will next be purified and made ready for the transfer. It will be injected to the buttocks to achieve the desired size and shape. Anything between three and five incisions may be made around your buttocks for this. In some instances, some of this fat may not be enough. So the surgeon can inject more to make sure that the result is good. Some patients will require regrafting in the future.
Usually, this procedure will be carried out under anesthesia. It can also be done under local anesthesia if only a small amount of fat needs to be transferred. You can ask for medication if anesthesia makes you feel sick.
Brazilian Butt Lift achieves the following results –
Reduces the fat deposit in your thighs, lower back, hips, and abdomen
Improves the shape and volume of your buttock
Improves the curves of your body
Adds perkiness and fullness in flat buttocks
Improves your overall body proportions
The surgeon will apply stitches both after liposuction and augmentation. A compression garment will be applied on the affected skin area to minimize any bleeding.
It is called a "lift, but this procedure is not like what is done for lip injections, thigh or arm lifts. According to the American Society of Plastic Surgeons, BBL is now one of hottest plastic surgery procedures. However, the procedure is not without side effects. Many, in fact, believe that it is one of the riskiest plastic surgeries at this time.
How Much Does a BBL Cost?
How much does a BBL cost? The cost of Brazilian Butt Lift will depend on the clinic where you get this lift procedure done and also on the experience and expertise of your surgeon. Typically, this plastic surgery can cost you anything between $3,000 and $30,000.
Make sure that you get it done by a reputed plastic surgeon who is board certified. A professional will get the certification only after extensive training. Also, ensure that it is done only in a certified surgery center where a board-certified anesthesiologist is also present.
Many people make the mistake of going to a "chop shop" for their cosmetic surgery. Avoid BBL in these places.
BBL – Is It Dangerous?
There are several risks of getting the Brazilian Butt Lift done. The surgery can cause scarring, pain, infection, skin loss in the area treated because of an infection, lumps below the skin in the suctioned liposuction or injected area, and fat embolism in your lungs or heart, which is a serious condition.
This surgery can even be fatal. According to reports, the fatality rate from BBL is 1 in 3000. If done incorrectly on the body, the injected fat may enter your large veins present in the buttock. This fat may eventually travel to reach the lungs and the heart, which can lead to respiratory distress, cardiopulmonary collapse, and eventual death because the condition is neither treatable nor reversible. Studies have revealed that between 2011 and 2016, there have been 25 deaths from BBL.
The buttocks may not also accept the grafted fat – this is one more side effect seen in some patients.
Is the BBL Worth It?
You can consider getting the procedure done if you have flat buttocks. But remember, there are several risks. Some of them could even be serious. However, still, the risks are less compared to silicone buttock implants.
BBL Alternative
Is there a safer BBL alternative? Yes, there are.
For example, Sculptra Aesthetic, which is an injectible treatment, can improve the natural collagen of your body. It has been approved by the FDA to increase facial volume, but the process can work well for your other body parts as well. The volume growth in your butt will be noticeable.
Other good options include CoolSculpting, Emsculpt, and VelaShape III. CoolSculpting will work by freezing and killing the fatty cells below your butt. This will make this area of your body look perkier. Only doing liposuction may also give you the effect you want. When excess fat is removed from your flanks, back, and the thighs, without any fat grafting, then it can enhance the look of your buttocks. In this approach, the proportions of your buttocks can be balanced instead of adding volume.
The Brazilian Butt Lift procedure is very popular now. But it is best avoided because of the many risks. Luckily, there are other good alternatives to BBL that can improve cellulite production, work on the texture, and give you good shape and volume, without the associated risks.