Earning a degree particularly for students like myself who are always on the move, travelling around the world is not an easy task. However, this can be possible provided that some of the following tips are adhered to. The most important factor for those planning to acquire a degree while travelling is normally to enroll for the right online degree program in an accredited institution of higher learning. And of course to use your backpacking adventures to your advantage.
This should then be followed by choosing the right courses that an individual student enjoys as well as those related to his or her personal interests and career goals. In the course of travelling, students need to be passionate as far as their studies are concerned. This ensures that they remain motivated such that they can easily complete their online assignments and homework.
Furthermore, it has been established that quite a number of degree programs are now exclusively available even through distance learning in a combination with short stays on campus, also known as the low residency programs. Such programs even offer residencies in places an individual may have never visited, including foreign countries. This quick post looks at some of the ways an individual might adapt to in pursuit for a degree while travelling the world.
1. The right technology tools for Backpacking
According to assignment help services, while travelling, completing an online degree program would require an individual to possess the right tools, including a laptop computer accompanied by wireless connectivity (pretty much a given right!) and electronic adapters that fits a regional outlet. To make the matters even better the recent upsurge of electronic smartphones, tablets and even iPads has made travelling students to easily use international data services and phone to stay connected. These gadgets and devices also have inbuilt applications that provide users with city guides, translation tools, currency exchange and even maps for all the places an individual would like to visit in the course of his or her travels.
2. Tricks for time traveling
Keeping up with the right time zones is a crucial factor for travelling students; however, as mentioned earlier, smartphones can be so beneficial in such a scenario. It is advisable for students to try completing their homework much earlier or setting aside some days of the week for the same course. In doing so, the student creates enough time to travel as well as explore without losing focus with online degree.
3. Making trips last thriftily
Travelling students can make their trips more prolonged while earning their online degrees. Considering parking lights (read: bases) is also necessary as they allow individuals to freely move even at moments when plans seem to change. Travelling students wishing not to stay in hostels require locations offering complimentary breakfasts and in case fruits and lasting foods are available, they need them for snacks or packed lunch in the event that lunch is not readily available. Live cheap and buy cheap food. It is important to note that one needs to be ready for some unexpected costs, above all, it is important to properly budget for such trips to even take care of emergencies. Grab cheap food and drink on the move and avoid restaurants and swanky hotels.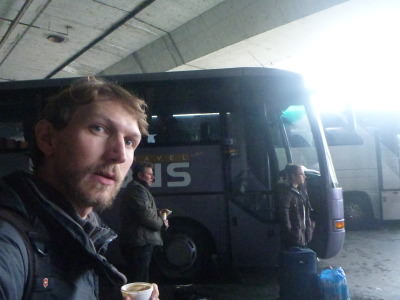 So there's a quick fire hat-trick for today. In conclusion, it can be deduced that earning an online degree while at the same time travelling offers individuals a double opportunity of accomplishing two goals at the same time. Seeing the world and getting a useless bit of paper to say you passed something. It is therefore important for travelling students to be fully prepared by learning more about their travel destinations, followed by a comprehensive plan suitable for the travel as well as the college needs.
I side with the backpacking, degrees are merely just a bit of paper 😉
Read my article on Bournemouth University website recently after my 100th country.
Safe travels!
Join 15,017 Monthly Readers! If you enjoyed this article and LOVE travel and SAVING money, get e-mail updates from Don't Stop Living – a lifestyle of travel! (It's Free) 😉 Jonny