I'm back in Hong Kong at the moment planning my upcoming trips to East Timor and further onward to Brazil. While Hong Kong has me occupied non-stop and life is busy, let's not forget the madness of Singapore. I've passed through the Pore about 5-6 times in the last few years and am always overwhelmed by the sheer quantity of things packed into such a small country. Here's an overview of upcoming events in Singapore!
Singapore's event calendar is so hectic that it's difficult to find a weekend when there isn't something going on. From arts extravaganzas, to fashion shows, to religious festivals, there's always a good excuse to organise a holiday to one of the world's most exciting, multicultural island societies. Or to at least line-up a long-haul flight so that a layover coincides with a major event. Just remember that special event periods are usually the busiest time of the year, so be sure to reserve accommodation in advance, especially if you want to stay in the luxury of a Singapore hotel suite.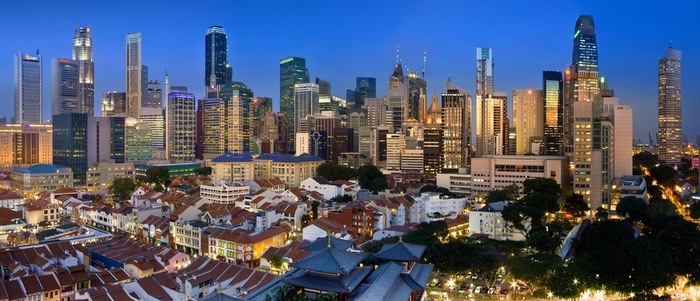 Fashion Steps Out @ Orchard – April and May 2014
It'll be all glitz and glamour on Orchard Road come April 4th, when Fashion Steps Out @ Orchard Road comes to town. For a month-and-a-half, some of the globe's biggest fashion houses will be putting their 2014 spring and summer collections on show. Expect cat walk models, trendy social events, VIP parties and, most importantly, incredibly appealing deals on hot fashion items. Fashion forecasters are expecting an abundance of floral patterns this year.
Vesak Day – 13 May 2014
On this day of religious significance, celebrated by Buddhist populations everywhere, Gautama Buddha's birth, enlightenment and death are remembered. All over Singapore, Buddhists attend sunrise gatherings, decorate temples with bright flags, sing spiritual songs and make votive offerings of incense, candles and flowers. It is also a time for doing good deeds, such as attending to the sick, poor and disadvantaged members of society. At the end of the day, a beautiful, candle-lit procession moves through the streets.
Dragon Boat Festival – June 2014
Held on the Bedok Reservoir (about twenty minutes' drive from the CBD), the Singapore Dragon Boat Festival is a chance to watch some of the world's fittest athletes in action. Having originated in ancient China thousands of years ago, the sport came to Singapore in 1978 and became popular extraordinarily quickly. While the spectacle of the race is undoubtedly the event's centrepiece, it's not the only drawcard. Loads of traditional rituals take place, giving the festival an especially Singaporean character.
Singapore Arts Festival – August and September 2014
For six whole weeks, artists, actors, musicians, dancers, writers and conceptualists will converge on Singapore for the International Arts Festival. This year's highlights include Michael Nyman's opera, 'Facing Goya'; Richard Move's recreation of Martha Graham's famous 1963 interview with dance critic Walter Terry; Robert Wilson's surreal take on Peter Pan; and The Wooster Group's imaginative, surprising interpretation of Shakespeare's 'Troilus and Cressida'.
Deepavali – October 2014
Of all the Hindu festivals and rituals held annually, Deepavali is, arguably, the most important. Every year, communities all over the world celebrate by illuminating their villages, towns and cities; getting together with family and friends for long feasts; praying to the gods; and singing and playing music. Deepavali translates to 'row of lights' and, so, the event is about light overcoming darkness – symbolic of the forces of good defeating those of evil. According to legend, the festival's origins lie in Lord Krishna's defeat of the nasty tyrant Narakasura. When Krishna arrived home by night, the waiting population lit up lamps to welcome him.
In Singapore, Deepavali is held in Little India. The entire main road comes to life with multi-coloured lights, fireworks and decorations. Street stalls sell exotic-smelling incense, massage oil, flowers, jewelleries, saris and spicy Indian food. It's a vibrant sensory adventure. Even if you're only in Singapore for a few hours on a layover, it's worth heading into town.
That should be your fill if you're backpacking in the Pore the next few months! Don't forget to pop into Raffles for a signature Singapore Sling. They don't come cheap but if my backpacking budget can manage it, so can yours 😉
Join 15,017 Monthly Readers! If you enjoyed this article and LOVE travel and SAVING money, get e-mail updates from Don't Stop Living – a lifestyle of travel! (It's Free) 😉 Jonny