After arriving at Kuwait International Airport where I got my Kuwait visa, I stayed at the Ibis Salmiya Hotel for my first night in the country. It was nice to stay in Salmiya which is away from the busy bustling centre of Kuwait City. On my second night, I wanted to be closer to the action so I decided to stay in the Ibis Sharq Hotel. The Ibis Sharq Hotel is in the Sharq area, right on the edge of downtown Kuwait City and gave me a different experience of Kuwait than my night in Salmiya.
Kuwait City is vast, spectacular, confusing and admirable and basing yourself near the epicentre of the nation's heart is a great way to see modern day KC. Here are five reasons why I loved my stay at the Ibis Sharq just as much as my time in the Ibis Salmiya.
1. Central Location
While I loved the relaxing area of Salmiya, staying in the Ibis Sharq gave me a really different standpoint on Kuwait City. I was in the throbbing heart here, amid busy traffic, foundations for yet to be built skyscrapers and some of the main sights on my doorstep.
From this location, you can walk to a few of my top 10 sights in Kuwait City, there are restaurants nearby, shops and even taxis to other parts of the downtown area won't cost much more than 1-2 Kuwaiti Dinars.
Just be aware that Kuwait is scorching and although I walked my way round most of the sights, I drank a lot of water (thanks to the Ibis for supplying two bottles of water in each room) and was sweating a lot!
2. Luxury Rooms
Quite simply Kuwaitis know a bit about luxury and standing out from the normal hotel crowd. My room was pure luxury and comfort and yet still on a budget.
A fantastic view out my window looking back towards Salmiya, a pristine bathroom, a TV which included BBC and CNN in English, a desk for working, a fridge, comfy double bed, a safe, free tea and coffee, free water. The list goes on. I loved my room here and didn't want to leave (I sneakily asked for a late checkout too just to enjoy it a bit more!).
Here are some more photos of my luxury room, I was in 1703.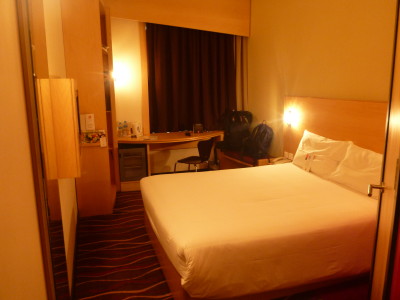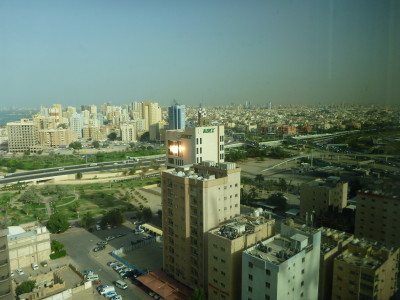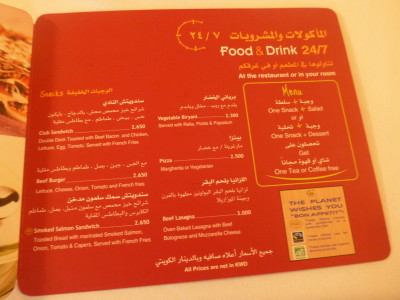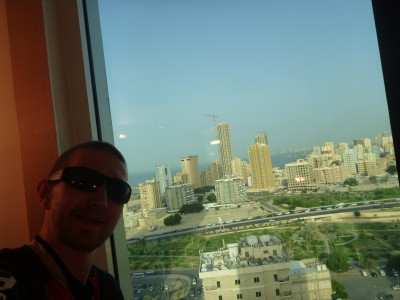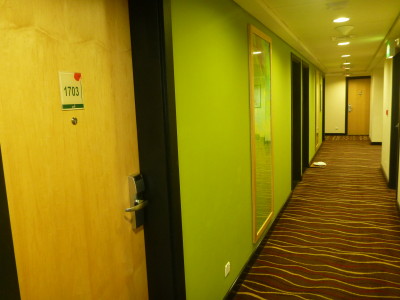 3. Serious High Speed WiFi
I said it before about the Ibis Salmiya, but Kuwait is extremely well connected online. The WiFi is astonishingly fast in every room and in reception. Probably one of the best WiFi connections I have ever had at a hotel in fact.
4. Friendly Staff
The Deputy manager came over for a chat. His name is Mohammed Faraq and he was extremely welcoming. Mohammed and his staff were aware that I travel a lot, stay in lots of hotels and hostels and that I write about my experiences.
They were delighted that I was staying here and from the moment I arrived in the hotel until the second I left, I felt I was being treated like a King! The staff were even asking how I was in the lift, what sights I had seen and addressing me with "Sir". It was all very polite and welcoming. Kuwaitis sure know a thing about hospitality.
5. The All You Can Eat Breakfast
I turned up around 8.45 am and stayed in the dining room until 9.45 am. The breakfast was huge and varied. From muesli breakfast cereal to croissants to yoghurts to fruit juice to tea to coffee to cheese to beans to beef bacon, the Hotel Ibis Shaq have it covered. A great way to start the day, and pretty healthy too! Check out my breakfast photos!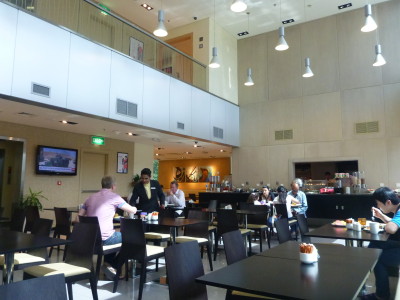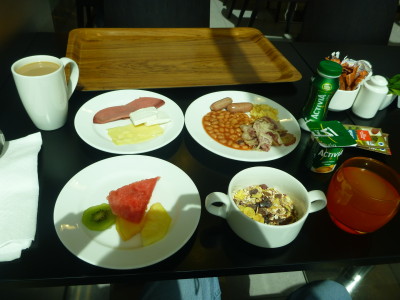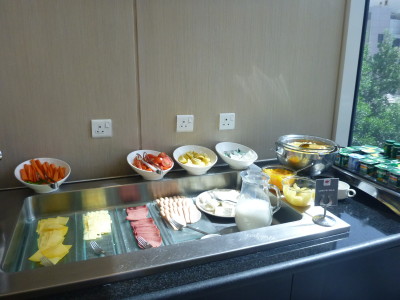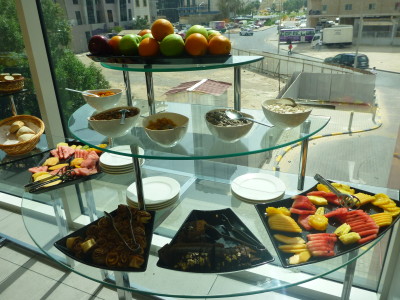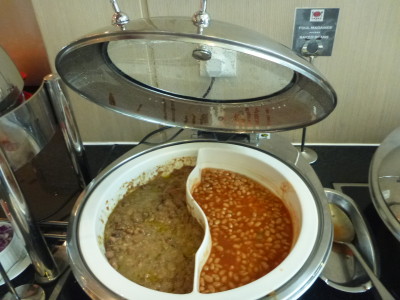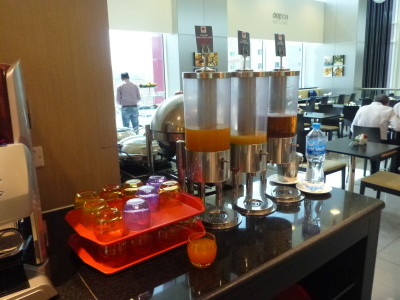 While I stayed in the Ibis Sharq Hotel I also ate in the restaurant there which is well priced (pizza for 2.25 KD = £5, non alcoholic beer for 1.25 = £2.70) and again service with a smile.
If you head to Kuwait City, I'm sure you'll love to stay in the Ibis Sharq. A great option. Here are the details for booking:
Ibis Sharq Hotel,
Jaber Al Mubarak Street,
Sharq,
Kuwait City,
KUWAIT
(965) 2247 9340
Here are some videos I made at the Ibis Sharq Hotel in Kuwait City:

Join 15,017 Monthly Readers! If you enjoyed this article and LOVE travel and SAVING money, get e-mail updates from Don't Stop Living – a lifestyle of travel! (It's Free) 😉 Jonny