It's the holiday season, and everyone has already made their plans to quench their wanderlust and roam around the planet to witness the awe inspiring nature and the melodious nightlife. Some people prefer to hit developed metropolitans such as Dubai, while others like to get closer to the nature and visit places like Hawaii.
No matter where we go on our holidays, there are a few things that we all carry with us. Previously it was just our laptops and smartphones, but now we take along with us our binge-watching playlists. Most people who have subscribed to streaming services such as Netflix,Hulu, Amazon Prime, BBC iPlayer and others, they can't just stop watching while they are on a vacation. Holidays are all fun and games during the day time, but at night, there needs to be a binging session to call it a day.
If you live in the US and have planned to travel outside the country this holiday season, there are a few things to keep in mind. Firstly, the TV shows that you are currently binge-watching at your home, will not be available for you to access once you leave the country.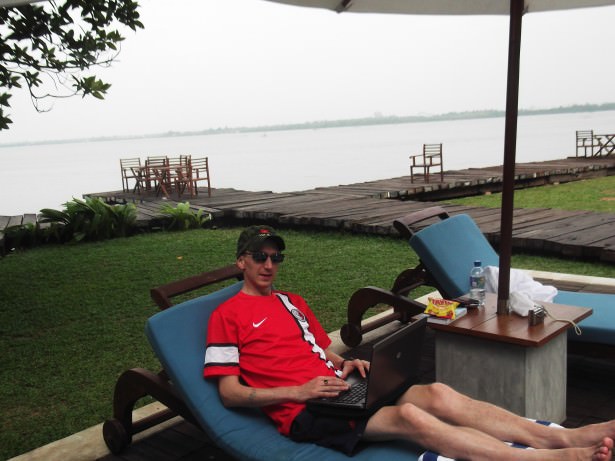 Geo-Restriction on Netflix,Hulu, Amazon Prime, BBC iPlayer and Other Streaming Channels
Even though services live Netflix, Hulu, Amazon Prime, BBC iPlayer are a great streaming service that are now available in more than 180 countries, and has a lot of content to watch from, it practices strict and heavy forms of regional restrictions and censorship. Most of the content that these services hosts, is not produced by the streaming giant itself. Rather, these services has just struck deals with multiple content producers across the globe, and has secured digital broadcast rights.
These services, specially Netflix has to agree for many "terms and conditions" put forth by content producers. Most content producers have content distribution licenses for specific regions only, and if Netflix makes such content available in all regions, it can cause trouble to Netflix as well as the content producers. To avoid such issues, Netflix restricts its content in different regions. Here's how to change Netflix Region.
How to Evade Geo Restriction and Access Streaming Services While Travelling?
It's simple. All you need to do is change your location to US. You can do that instantly using PureVPN. When you connect to PureVPN, you can choose one of the 2000+ servers from any of the 180 locations worldwide. The good thing is that PureVPN's servers are optimized for streaming. This means that upon connecting, your speeds will not drop, and you will continue to have a buffer-free streaming experience.
PureVPN makes you completely anonymous online. It does so by masking your original IP address with a pseudo IP address, giving you a distinct online identity. When you change your virtual location using PureVPN and access any website or server, your connection is treated as coming from the country where you are connected to, and not the country where you are actually located.
PureVPN's ability to make you completely anonymous online allows you to stay safe from streaming related issues such as IP blacklisting and ISP throttling. This opens up new doors in the internet for you, allowing you to access content, which was previously blocked for you. As mentioned before, PureVPN is optimized for streaming. If you want to access Netflix US on your laptop, just launch the VPN client, select streaming mode and access Netflix. You will be automatically directed to the Netflix US library, based on your new location.
You Need PureVPN, Not Just For Streaming?
The internet has been infiltrated with malicious individuals, data mining companies, and AI based tracking systems, and all of this is no secret. Despite governments and human rights agencies' multiple efforts, it has been difficult to regulate the big data companies such as Facebook and Google.
It's scary to know that everything we do on our internet connected devices such as smartphones, laptops, streaming devices, and virtual home assistants, all of it gets logged on thousands of servers every day. Your personal information, such as your location, communication, photos, videos, contacts, emails, files and folders, and any other thing that you store in digital formats, is not safe.
PureVPN is your best line of defense against all online threats. Be sure to always use a good VPN service every time you go online.
PureVPN Christmas Deal: 88% Off
The best deal of the year by PureVPN is already active, allowing users to save up to 88% on the 5-year plan. With this deal, you save a total of $578 and pay just $1.32 a month. This deal is available for limited time only, and for limited accounts. Be sure to sign up soon, so that you don't miss out on the best deal of the year by PureVPN.