Some fellow travellers hadn't even heard of Gibraltar when I told them I was heading here. Gibraltar was the newest country on my target list, having become a member of UEFA in 2014, meaning its national football team were competing in the Euro 2016 qualifiers for the first time.
Gibraltar was always on my list of places to visit and doing a tour of Spain and North Africa in 2015 made it a perfect and handy stop over for a couple of days. I decided to stay in the Cannon Hotel in Gibraltar, despite having the option of staying overnight in Spain and simply doing a day trip to Gibraltar. It just feels a bit better spending the night in the country. In the past I have visited small countries like Liechtenstein, Austenasia, Frestonia, Christiania and Uzupis in the day time (without staying overnight). But I'm a British citizen. Yes, coming from Northern Ireland and aware that Gibraltar is British gave it that extra intrigue for me.
The Cannon Hotel was the perfect base for me and here are five cool things I loved about the Cannon Hotel in Gibraltar.
1. Family Run
What I loved about the Cannon Hotel is that it is family run. The staff are friendly and welcoming and the fact it is a family business means down to earth attitude and good customer service. Similarly to my stay in the Chaise Guest House in Sunderland last year.
2. Gibraltar Tours and Information
You get a real sense of what Gibraltar is all about here as the staff are local and well informed. You can get a map, read the local paper and organise tours from here so that you can get a feel for the place.
And by the way of course Gibraltar is a country. It's not Spain, it's not within the UK and it even has its own flag border, national football and banknotes.
3. In the heart of the Main Street
Location wise, the Cannon Hotel is in the heart of everything. You're just off the Main street and central for all the sightseeing you could wish for. It's on Cannon Lane round the corner from the Cathedral.
During my time here I toured the top of the Rock and all the way to Europa Point.
4. Full Gibraltarian (English) Breakfast
I awoke at 8am after the best sleep in weeks and from 8:30 am you get a fully cooked English breakfast! Decent tea and toast as well and a good choice of cereals.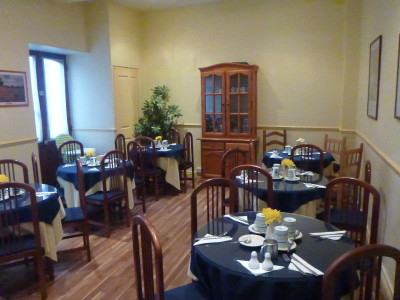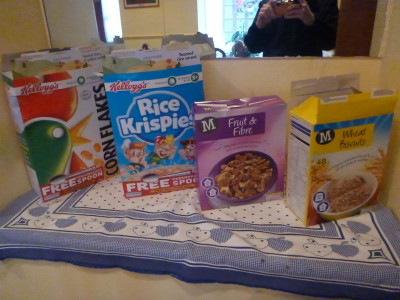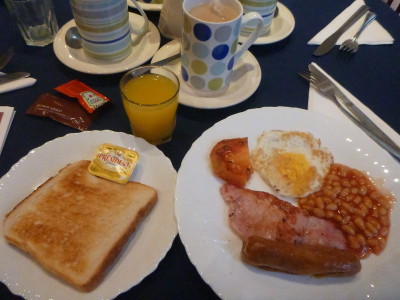 5. Backpacker Budget Friendly
With single rooms from just £30 including breakfast, this is a perfect place to stay for budget backpackers.
Aside from my lovely stay at the Cannon Hotel, I loved touring the sights of Gibraltar – a really surprising place.
9 Cannon Lane,
Gibraltar
Tel: (+350) 20051711
Fax: (+350) 20051789
E-Mail: Contact The Cannon Hotel
My border Crossing tips:
Spain to Gibraltar (Malaga to La Linea)
Gibraltar to Spain (Gibraltar to La Linea)
Here are some videos I made at the Cannon Hotel while backpacking in Gibraltar:
https://www.youtube.com/watch?v=8AOA4mkHMbg
Join 15,017 Monthly Readers! If you enjoyed this article and LOVE travel and SAVING money, get e-mail updates from Don't Stop Living – a lifestyle of travel! (It's Free) 😉 Jonny