This is a Sponsored post written by me on behalf of Aruba Tourism Authority for SocialSpark. All opinions are 100% mine.
Those that follow Don't Stop Living will think I've been around…well yes I have managed to visit 70 countries, with another 5 planned before the year ends. BUT the Caribbean is an area which has been a big gap in my travel lifestyle. In fact my only trip to the Caribbean was a day in Trinidad and Tobago (I've also been to Suriname but it's in South America). I have some dream locations still to knock off. In the Caribbean I have always thought of Aruba, one of the lesser Antilles. Before you go make sure you check out Aruba travel for an endless variety of things to see and do there, but these are the things I want to do when I finally hit the Caribbean big time!
1. Beaches
With a mix of quiet retreats and lively resorts, Aruba's beaches suit all tastes. I'm also fascinated by the limestone coves in and around some of the beaches, but really it's the turqoise coloured waters, the relaxation and the cocktails! Get me a sun bed near the bar please! On Happy Hour!
2. It's part of the Netherlands!
I'm a sucker for history and "colonialism". Yes, Aruba is one of four constituent countries that make up The Netherlands believe it or not and it has a capital city – Oranjestad. I could be wrong but that roughly translates as "Orange Town". I love ticking places like this off my list.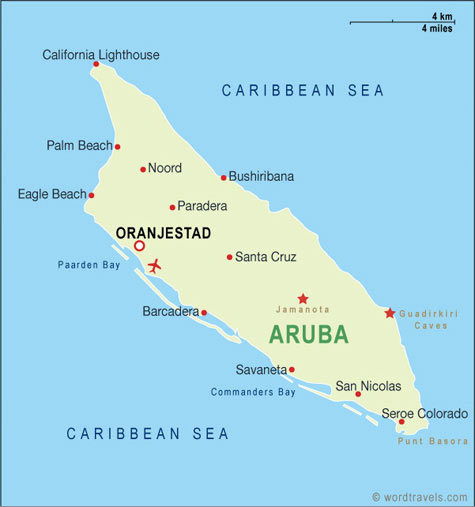 3. Arikok National Park
On Aruba you can ride horseback and enjoy Aruba's Arikok National Park. For me this is a real off the beaten track gem and something I haven't seen many travel bloggers cover so get me down for it!
4. Food on Aruba
For a tiny island country, you'll be surprised to hear that Aruba boasts an entire world of cuisine. I've heard that the high rise city strip includes well over 100 top notch restaurants! I'll get tore into the local meals first then check out how Irish and Italian food tastes in this Caribbean island.
5. Random Sightseeing
It's not all about beaches, drinking and eating for me. Aruba offers a host of cool sightseeing options, all pretty alternative to the normal…An ostrich farm, the Bushiribana Gold Mill, Archaelogy Museum and the Numismatic Museum are a few of the places I've had a look at. I reckon a week in Aruba would be perfect to fit all of these in.
So check out the best things to do in Aruba and get thinking of your next holidays…what a life! Please leave me some comments if you have been to Aruba, or are planning to go. When I hit up the Caribbean properly, I'll be sure to have a cocktail by the beach…safe travels…
Here's a video to whet your appetite:
Join 15,017 Monthly Readers! If you enjoyed this article and LOVE travel and SAVING money, get e-mail updates from Don't Stop Living – a lifestyle of travel! (It's Free) 😉 Jonny